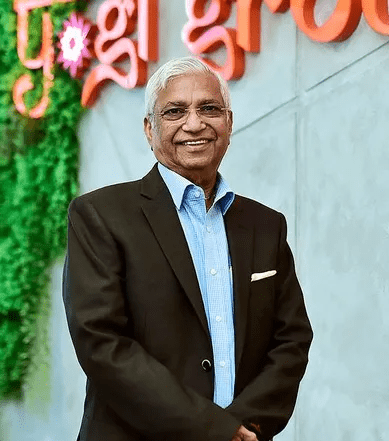 At Yogi Group we start with a vision and make it reality.
The Yogi Group is a 54 year old organisation founded by Mr. Ghanshyam J. Pagarani. The Yogi Group Headquarters is based in Dubai, the group has transcended many boundaries. The company has diversified into many fields creating phenomenal growth in the region. Under the dynamic leadership of Mr. Ghanshyam J. Pagarani , as Founder, Chairman and CEO , the group has blossomed into multifaceted organisation that is highly respected and ranked among top business conglomeration in UAE.
Consultation
COMPANY'S PROFILE
Yogi Real Estate is one of the leading Real Estate Companies in Dubai. For the past fourteen years, our company has met all our clients expectations as well as exceed them. Our aim is to find your ideal home as well as maintain it. Office No. 103, Citadel Tower, Business Bay, Dubai , U.A.E.
Why Choose Us
PROPERTY MANAGEMENT
Acting on behalf of landlords, Property Management provides a complete property management service that gives your property the competitive edge. Looking after every facility and every tenant, we aim to deliver optimum returns to clients through dedicated investment in our tenants, workforce and properties.
TAHER DARWISH REAL ESTATE
COMPANY'S PROFILE
A pioneer in its line of activity, TDRE was established in the year 1976 to cater to the growing need for services in Dubai's property market. It offers a complete range of real estate solutions working alongside Yogi Real Estate L.L.C
Hassan Abdulla Darwish Real Estate Est. has considerable experience in advising private investors, developers and agents on all aspects of their property portfolios.
As the real estate market in Dubai moves rapidly, we educate our clients so they can select what is best for them. The services we provide include buying and selling of Freehold properties (Residential and Commercial) and consultancy.
We cover all major locations in Dubai as well as remain observant to search for the best properties available, resulting to our clientele receiving the best there is to offer.
VISION
The vision for Yogi Group is to become a well-renowned organization in the UAE and beyond with our exceptional services.



MISSION
To empower the entire workforce through training, recruitment and synergizing our human resources in order to establish an effective business development platform.


PHILOSOPHY
We provide our clients with a thorough analysis of every step in the making of a project. We place emphasis on key factors such as quality, safety, environmental impact and sustainability.
YOGI GROUP
TECHNICAL PEDIGREE
Yogi Group of companies, serving In the UAE/India/Saudi Arabia for more than 52 years In the fields of Real Estate, Construction, Imports & Supply Of Building Materials, Manufacturing & Hiring, Interior/ Joinery Works , Building Management Services (BMS) Etc. recorded a staggering increase over 25 times in turnover in a span of 19 years.

Over 500 clients and more than 1200 employees from the foundation of Yogi Group.

Yogi Group's head office is In Dubai and its factories, workshops, warehoused and labour camps are spread over many locations in the UAE. The company now also has its presence in India (Mumbai) & Saudi Arabia.

The first company of Yogi Group, Hassan Abdulla Darwish Real Estate Est. was founded in the year 1976.

Since then, the company has been offering specialized facilities management services for a wide clientele throughout the United Arab Emirates.

In the year 1977, Ghanshyam Pagarani Trading Co. LLC (Later in June 2001 the name was changed to Yogi International Trading Company LLC) was incorporated as a general trading company. Yogi International Trading Company LLC is the authorized distributor for reputed brands like JK White Cement and Godrej Material Handling Equipment

Emirates Contracting Company LLC, actively engaged in civil construction activities, was incorporated in the year 1989 and within a short became the flagship company of the Group.

In 2003, Yogi Real Estate was formed to tap the freehold properties market that was opened for the first time for investment for expatriates.